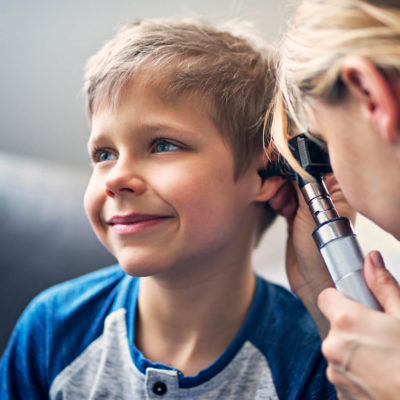 Well & Sick Visit Services
Primary Pediatrics serves children from newborns to 21-years-old, providing both well checkups and treatments for sick children. We strive to make it easy to coordinate your child's health care needs by providing clear checkup and vaccine schedules and convenient after-hours service.
Well Visits
Our pediatricians form a strong relationship with your family to help your child thrive. Preventative care is crucial to maintaining your child's overall health and ensuring they reach benchmark goals for growth and development. Depending on your child's age and medical history, the frequency of well visits will vary. We provide you with a clear schedule for recommended medical checkups and necessary vaccines, making it simple to navigate your child's health care.
During a well visit, our pediatric services can include:
Immunizations

Basic screenings

Laboratory tests
Sick Visits

Primary Pediatrics makes it convenient to give your sick child the treatment they need.
We guarantee same-day appointments when your child is sick, and we encourage you to give us a call and speak to our nurses.
Through this phone call with our medical team, we can offer recommendations for immediate treatment and schedule a same-day appointment with one of our pediatricians, if necessary. We even offer after hours service at each of our five locations, because we know a child's illness doesn't occur based on your schedule's convenience. If your child is sick, please contact your nearest Primary Pediatrics office to schedule an appointment.